Art colony
ART COLONY "ST. JOAKIM OSOGOVSKI"
The art colony "St. Joachim Osogovski" is held each year from September 5 to 20, beginning September 5, 1987. The support that this artistic manifestation received from His Holiness the Metropolitan of Polog - Kumanovo, Mr. Cyril, meant the opening of the gates of the monastery of Sts. Joachim Osogovski on the art and the unexplored forms of the spirit. The beginning was marked by the restoration of the eight-century-old tradition of the monastery as a cultural, educational and spiritual center.
Since 1993 the colony has gained international status by allowing the pulsation of different cultures and traditions, different artistic approaches and stylish manuscripts.
Summer School of Architecture
SUMMER SCHOOL OF ARCHITECTURE
The summer school of architecture students has been held since 1992 in the monastery complex St. Joakim Osogovski. The school is organized in the form of workshops and lectures, and each season deals with a different theme. Students and lecturers come from many countries around the world that give the school an international character.
The list of lecturers includes architects, sociologists, art historians, writers & #8230; thus the school, conceived as a summer session of architectural education for young staff, in its concept transcends the strictly educational function.
The exploration of the architectural heritage on the territory of Macedonia has turned to culture in a wider sense, to philosophy, sociology and the multifaceted understanding of the overall cultural heritage.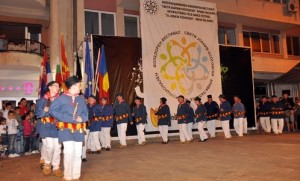 International Folk Festival
INTERNATIONAL FOLKLORE FESTIVAL "ST. JOAKIM OSOGOVSKI"
The International Folk Festival "St. Joachim Osogovski" takes place in Kriva Palanka on August 25, 26 and 27. The organization of the festival, which includes a parade of participants and an outdoor program, is the responsibility of the Municipality and the Cultural Center of Kriva Palanka.
Previous editions of the festival included participants from Macedonia, Bulgaria, Serbia, Montenegro, Turkey, Bosnia and Herzegovina, Cyprus, Romania, with a tendency to increase the number of external participants in subsequent editions.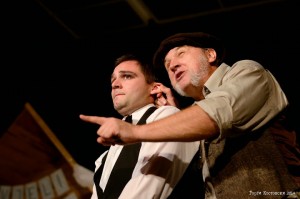 International Theater Festival
INTERNATIONAL THEATER FESTIVAL "HOLY JOKIM OSOGOVSKI"
Municipality of Kriva Palanka in cooperation o The Center for Culture and the Monastery of Ss. Joachim Osogovski, within his programmatic commitment to promoting potentials through the development of culture, organizes the International Theater Festival "St. Joachim Osogovski". The festival is traditionally held every year from September 15 to 22.
The first edition of the festival, in 2009, featured Skrb and Uteha Cultural Center and NTFK. Act of Veles, Republic of Macedonia; National Theater Sterija, Vrsac, Republic of Serbia; Nevena Kokalova Municipal Drama Theater, Dupnitsa, Republic of Bulgaria; Kyustendil Municipal Drama Theater, Republic of Bulgaria; and Drama Studio at NI Center of Culture Kriva Palanka, Republic of Macedonia.
Piviatada
PITIJADA
On the occasion of the celebration of the great Christian holiday Epiphany – EPIC, the Municipality of Kriva Palanka organizes the event "PIVTIJADA". The event was organized for the first time in 2010. The event takes place on January 19 on the square in Kriva Palanka, after the ceremony of throwing the cross into the waters of Kriva Reka.